Riboflavin 5-Phosphate (EN)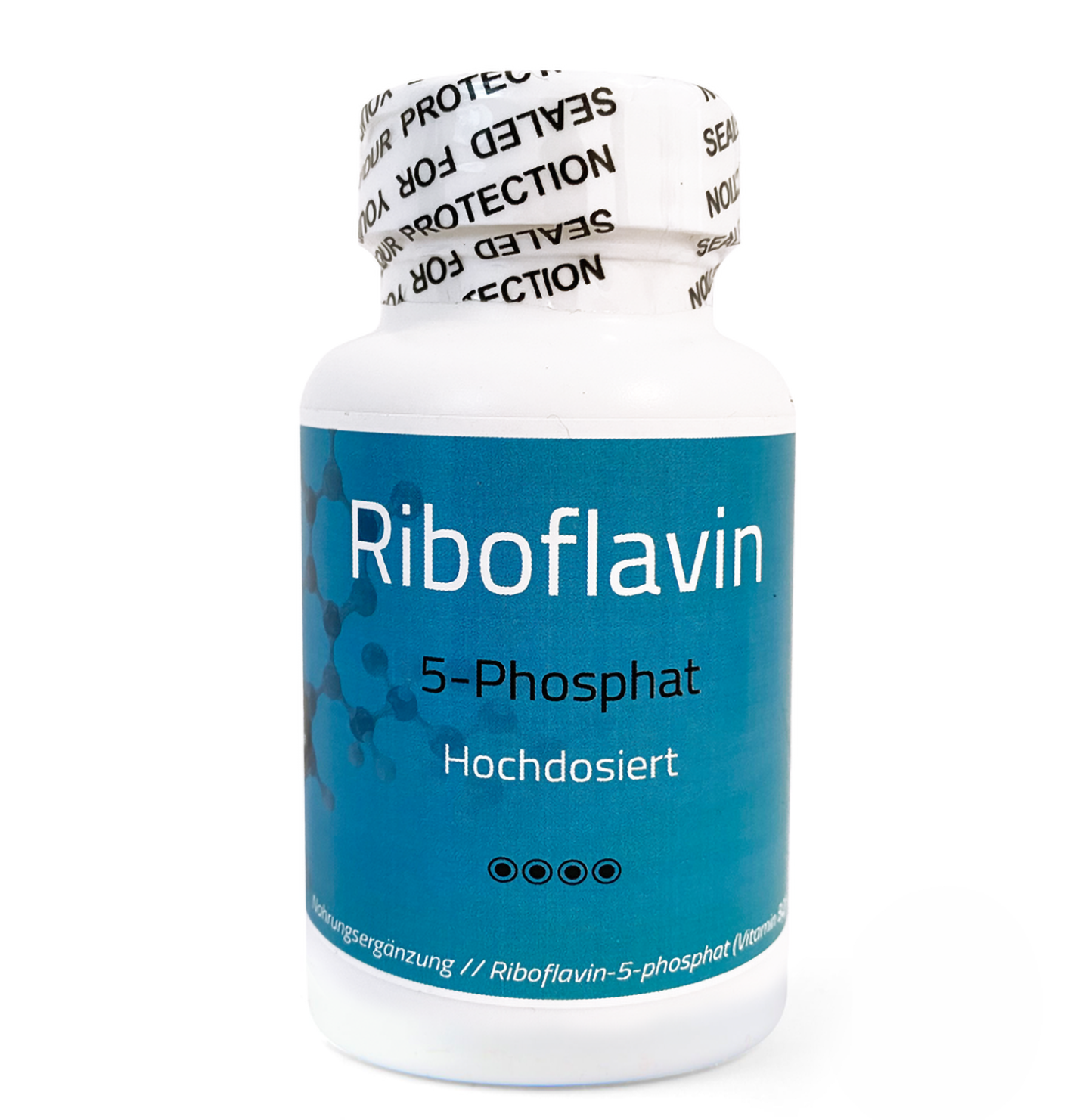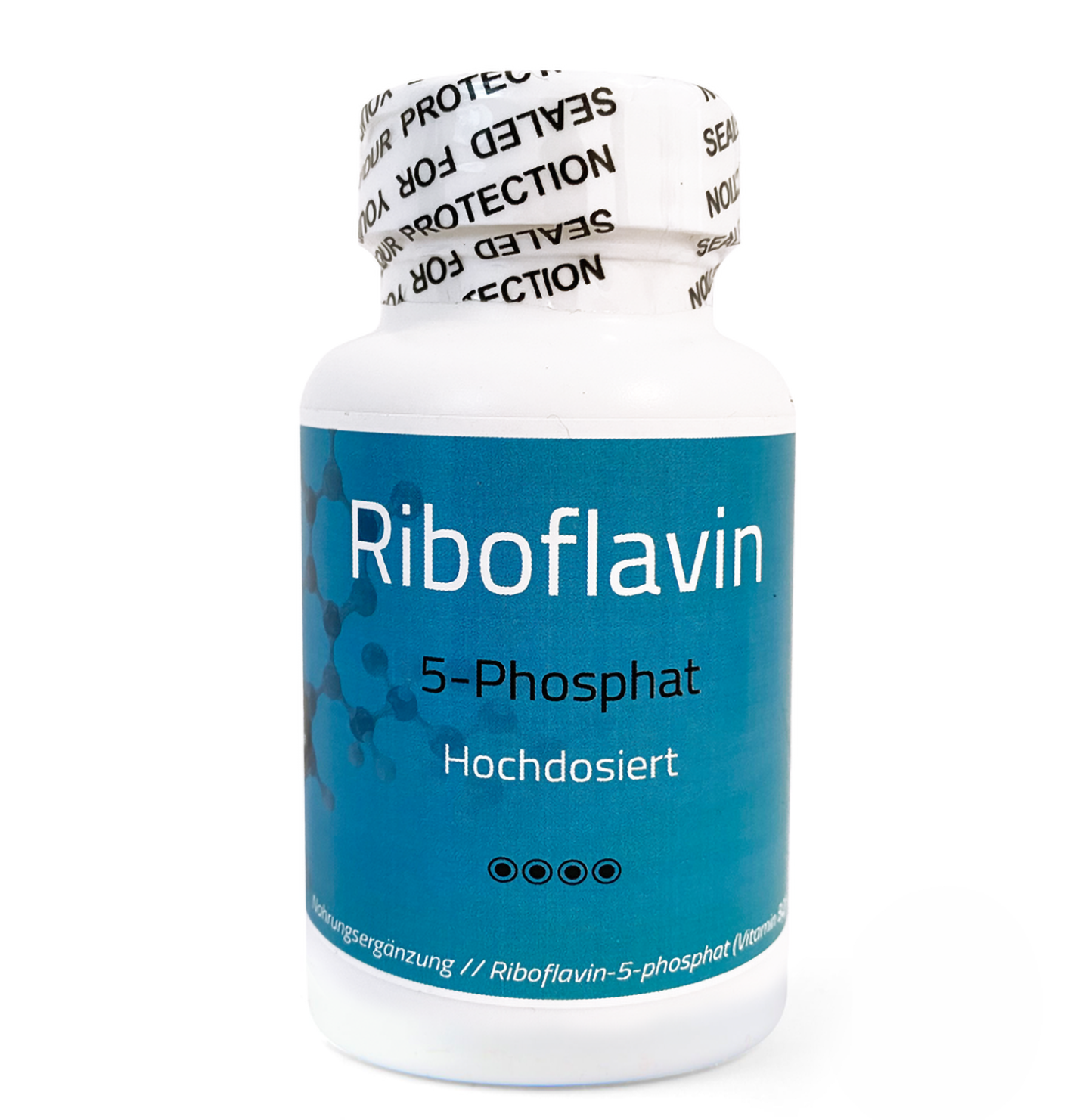 €64.95*
Content:
60 Capsules
(€1.08* / 1 Capsules)
Available, delivery time 1-3 days
Product number:
RIB-01-060-2
Product information


Riboflavin - Protects your immune system
Riboflavin, better known as vitamin B2, is a natural vitamin found in many foods.
Among other things, it contributes to normal energy metabolism and maintenance of normal mucous membranes and helps protect our cells from oxidative stress: Properties that support our health especially in the cold season.
High bioavailability due to special formulati
To ensure ideal nutrient uptake, we have chosen a riboflavin-5-phosphate formulation: The active and water-soluble form of the active ingredient.
High concentration of active ingredients
Every capsule contains 100 mg of riboflavin-5-phosphate, which is more than most commercial supplements contain.
Your body uses exactly the amount it needs: Excess riboflavin is excreted in the urine, which can be recognized by a strong yellow color.
Free from side effects
Thus, if more riboflavin is taken than is needed, the body regulates itself. Adverse health effects are not known.
High quality
Our riboflavin is vegan, gluten-free and GMO-free.
It is also free from artificial colors and flavors.
Combination with medical laser therapy
In combination with laser therapy riboflavin acts as a photosensitizer. It absorbs light in the UVA (375nm) and blue range (450 nm).


Riboflavin is fully absorbed within about 60 minutes. You can start laser treatment almost immediately after capsule intake.






Ingredients
Amount per capsule:
Microcrystalline Cellulose: 357 mg

Riboflavin-5-Phosphat: 100 mg

Other ingredients: Pullulan organic capsule

Recommended dose: 1 to 2 capsules a day. To be swallowed whole with a generous amount of liquid and with a meal.

Warning: If you are pregnant, nursing, taking any medication, planning any medical procedure, or have any medical condition, consult your doctor before use. Do not use if you are taking any blood thinners without consulting your doctor. Discontinue use and consult your doctor if any adverse reactions occur. Keep out of reach of children. Store at room temperature. Do not use if outer safety seal is broken or missing.