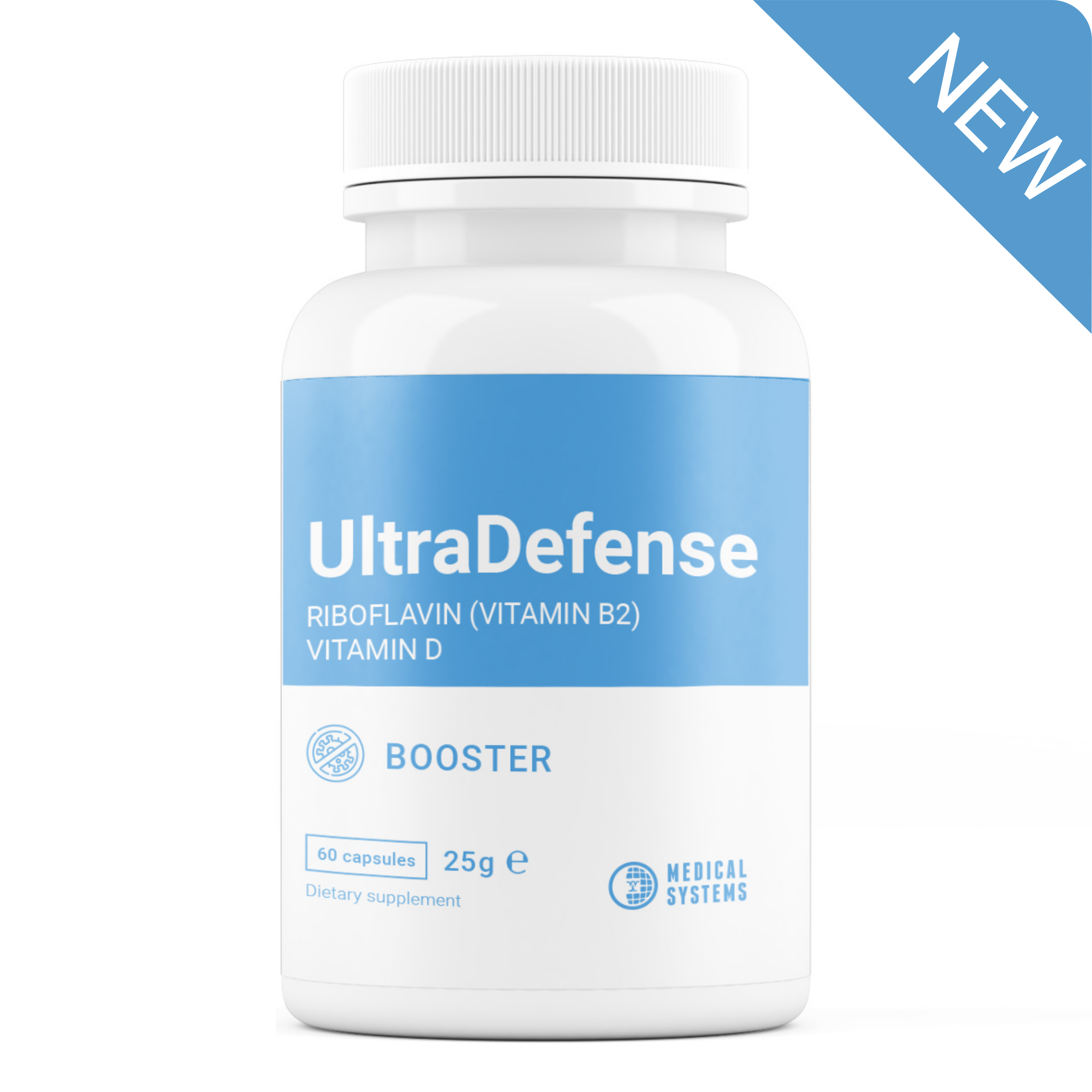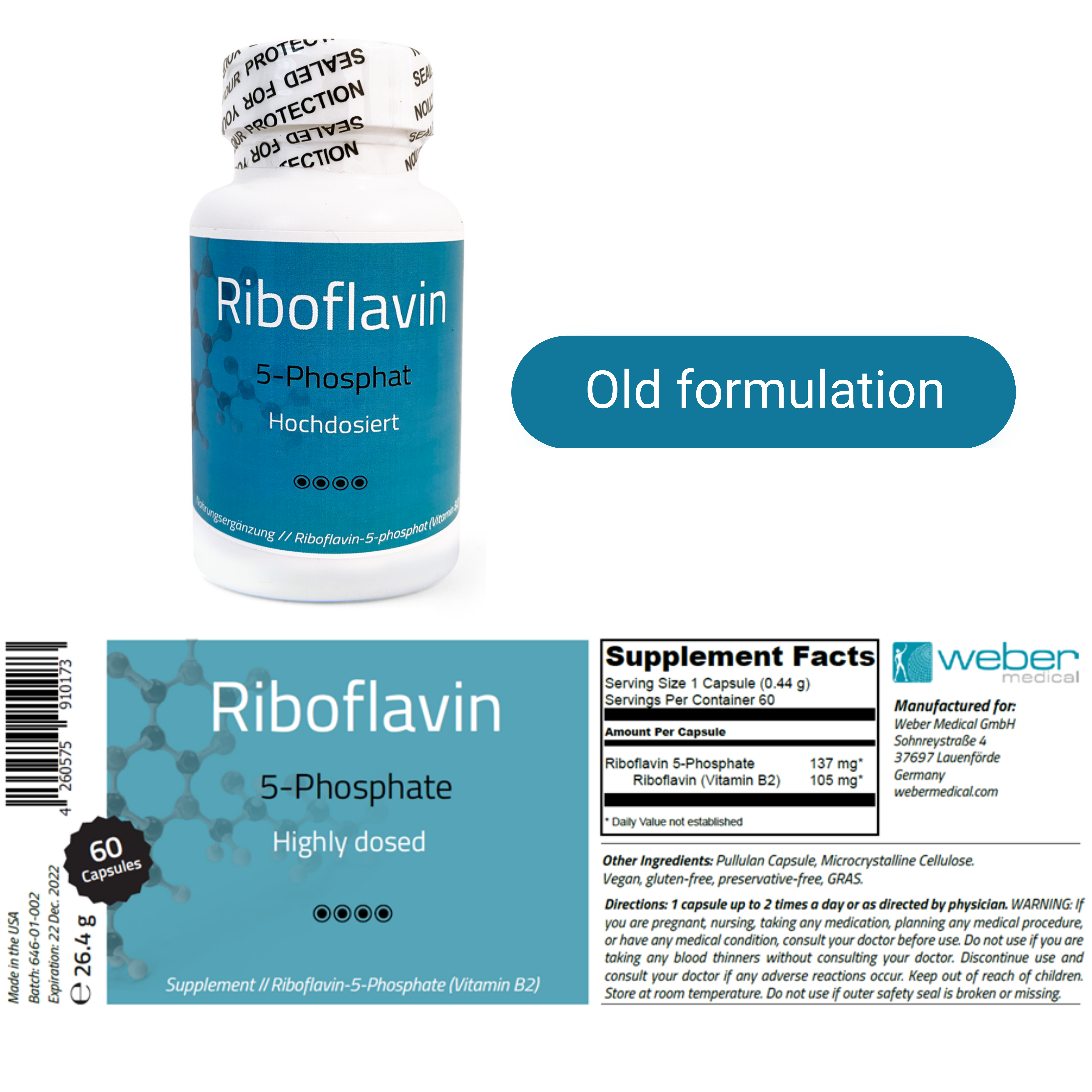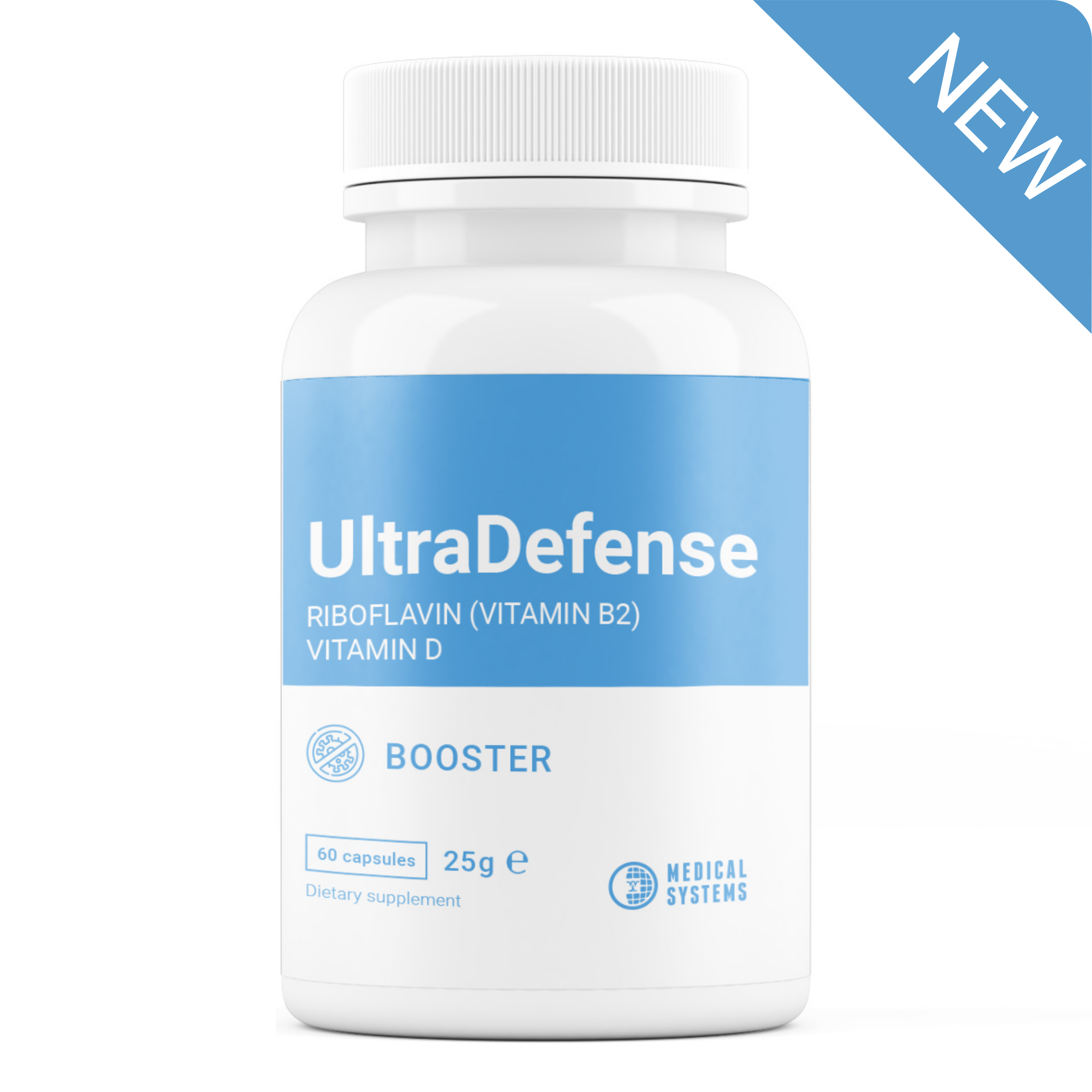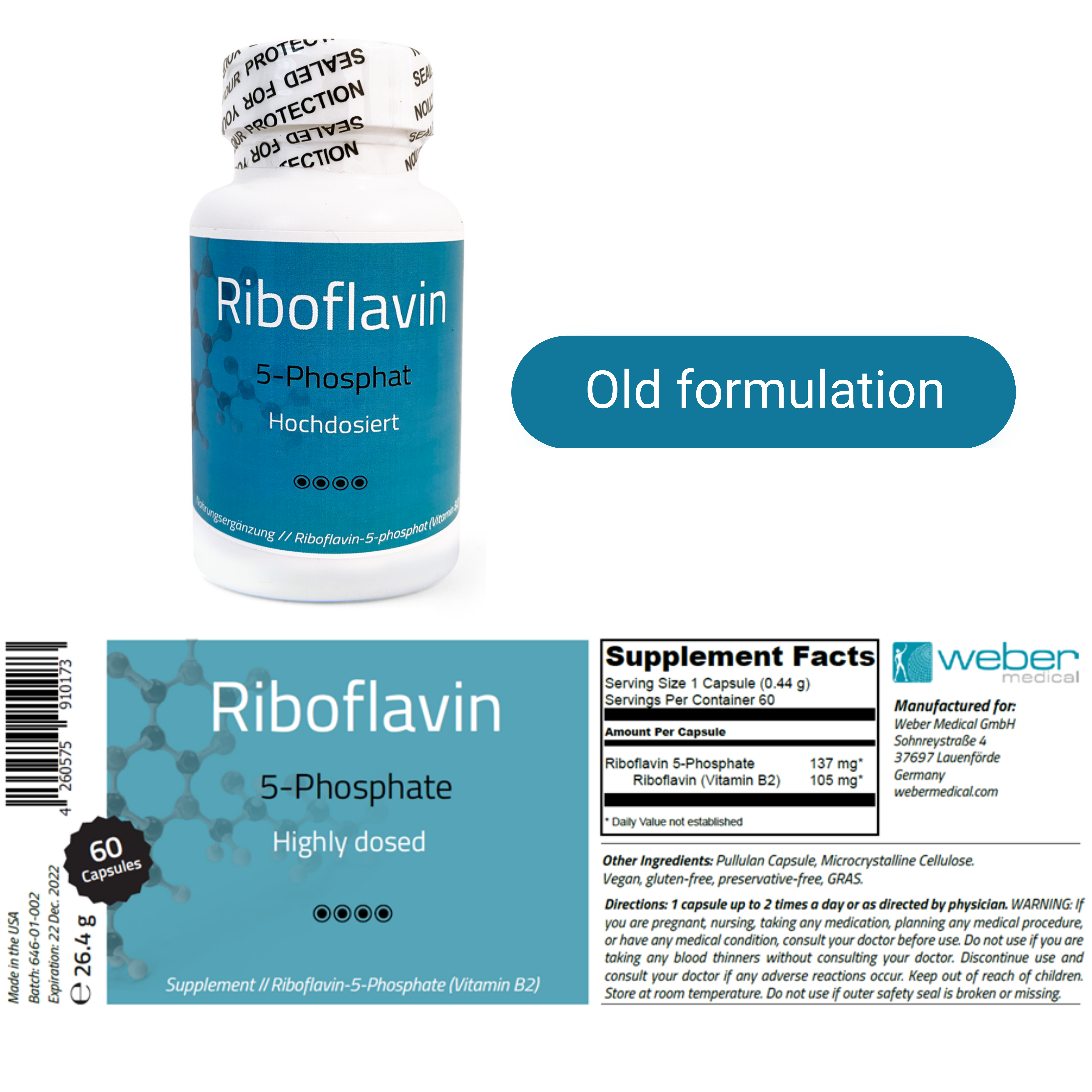 €64.20*
Content:
60 Capsules
(€1.07* / 1 Capsules)
Available, delivery time: 1-3 days
Product number:
UD-01-060-2
Product information


New design - Improved formulation
Our riboflavin supplement shines in new splendor and has also been supplemented with a valuable ingredient: Vitamin D.
The other ingredients are basically unchanged and highly bioavailable.
The Booster – Helps where it is needed most
UltraDefense, or BOOSTER as we call it, is the right choice to immediately activate and strengthen the body's internal defense system.
Carefully selected ingredients
Riboflavin and vitamin D should always be at hand when the body is exposed to external attacks.
Riboflavin - Supports you when it counts
Riboflavin, better known as vitamin B2, is a natural vitamin found in many foods.

Among other things, it contributes to normal energy metabolism and maintenance of normal mucous membranes and helps protect our cells from oxidative stress: All properties that support our health especially in the cold season.
To ensure ideal nutrient uptake, we have chosen a riboflavin-5-phosphate formulation: The active and water-soluble form of the active ingredient.
Every capsule contains more than 100 mg of riboflavin-5-phosphate, a higher dose than most commercial supplements contain.
Vitamin D - The sunshine vitamin
Vitamin D has many talents: It supports the maintenance of muscles and bones contributing to the normal function of the immune system. It also plays an important role in cell division.
Combination with medical laser therapy
In combination with laser therapy riboflavin acts as a photosensitizer. It absorbs light in the UVA (375nm) and blue range (450 nm).

Riboflavin is fully absorbed within about 45-60 minutes. You can start laser treatment almost immediately after capsule intake.
Good tolerability and free from side effects
Your body uses exactly the amount it needs: Excess riboflavin is excreted in the urine, which can be recognized by a strong yellow color. Thus, if more riboflavin is taken than is needed, the body regulates itself. Adverse health effects are not known.

UltraDefense is vegan, gluten-free and GMO-free. It is also free from artificial colors and flavors.
Active ingredients
Per capsule
Natrium-Riboflavin-5-phosphate: 131 mg
Thereof: Riboflavin (Vitamin B2): 103 mg
Cholecalciferol (Vitamin D3): 25 μg
Ingredients: Modified food starch, Sodium-Riboflavin-5-phosphate, Capsule material: Pullulan, Cholecalciferol (Vitamin D3), Filler: Maltodextrin, Emulsifier: Sucrose.

Content: 60 capsules

Suggested use: Take 1 capsule up to 2 times a day (preferably with a meal) with liquid and swallow unchewed. If the capsules are used as part of PDT, they should be taken 45-60 minutes before light irradiation.
Please note: Do not exceed the stated recommended daily dose. This food supplement should not be used as a substitute for a varied diet. If you are pregnant, nursing, taking any medication, planning any medical procedure or have any medical condition, consult your doctor before use. Discontinue use and consult your doctor if any adverse reactions occur. Keep out of reach of children. Store at room temperature. Do not use if outer safety seal is broken or missing.